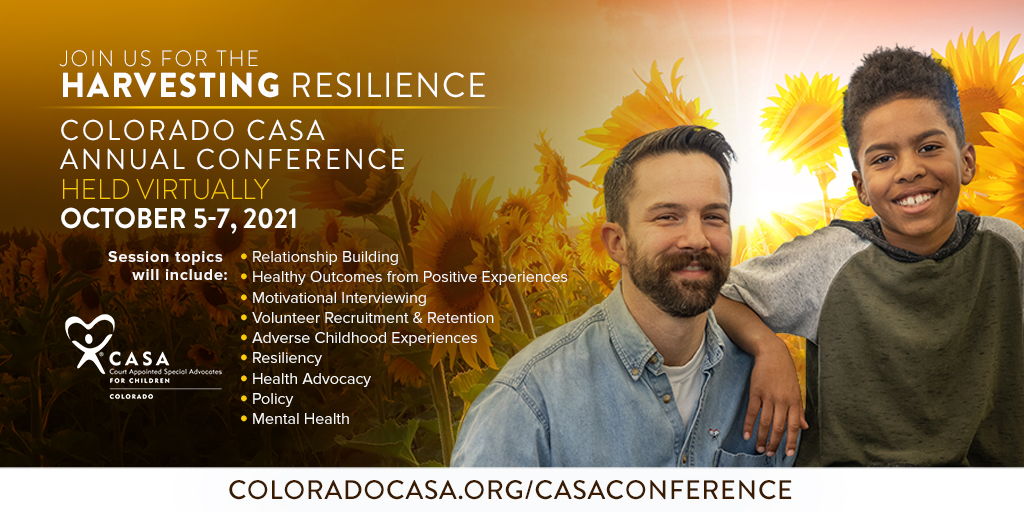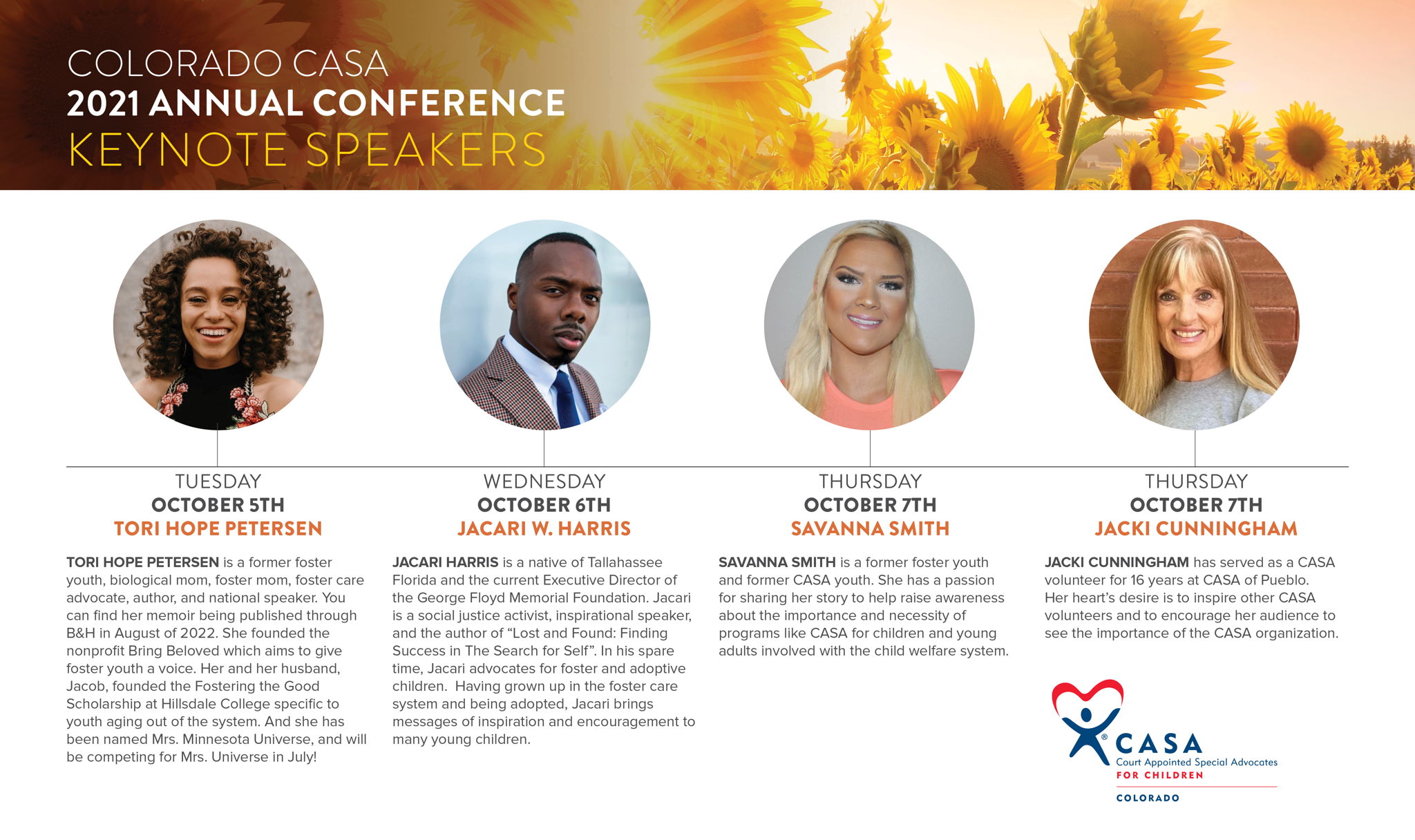 Don't miss this year's annual conference, offered virtually for greater Colorado statewide reach.
This is a great opportunity to network with other CASA volunteers and staff, learn from
inspiring keynote and breakout speakers, participate in best practice sharing, and more!
CLICK HERE to visit our Facebook event page for conference updates!