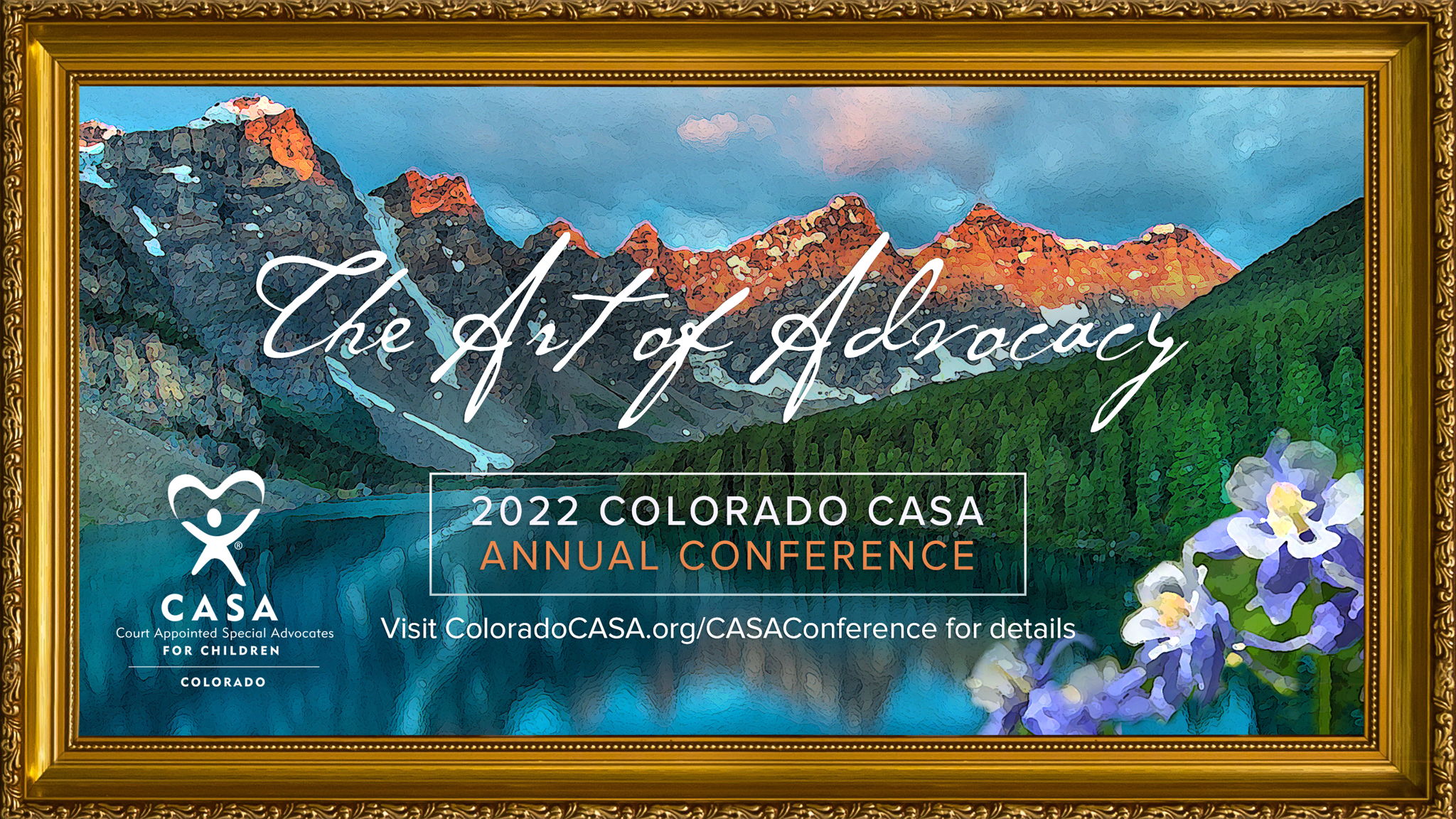 We are excited to be coming together in-person for the 2022 Colorado CASA State Conference! Mark your calendars for Saturday, October 8th at the Denver Marriott South at Park Meadows for this year's conference.
Announcements:
Registration now open!
CLICK HERE to register for general admission tickets as well as lodging, if needed. Group registration is available.
We have an excellent lineup of speakers prepared - check out these flyers for featured breakout sessions:
Stay tuned for announcements of breakout sessions, speakers and more!