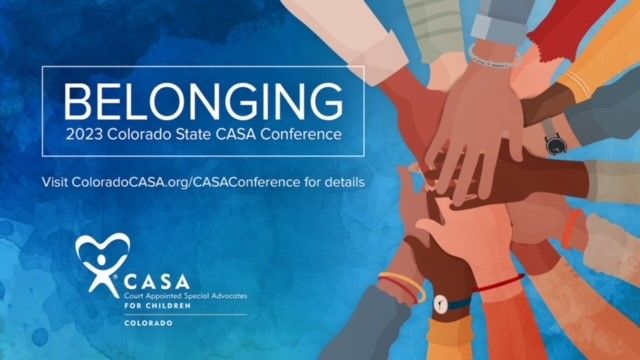 Registration is officially open for the 2023 Colorado CASA State Conference on Saturday, October 14th! We are returning to the Denver Marriott South at Park Meadows for a day of "Belonging" with programs from all over Colorado. Reserve your spot today!
Lodging reservations should be made directly with Denver Marriott South at Park Meadows. Click Here to book our group event rate. Deadline to reserve lodging is September 22nd, 2023. The lodging reservation link can also be found at the bottom of your registration confirmation email.
Announcements:
Our roster of breakout sessions is growing, and we will be providing conference attendees with a variety of sessions presented by folks from all across the state. Check out the flyer for five of our breakout sessions below!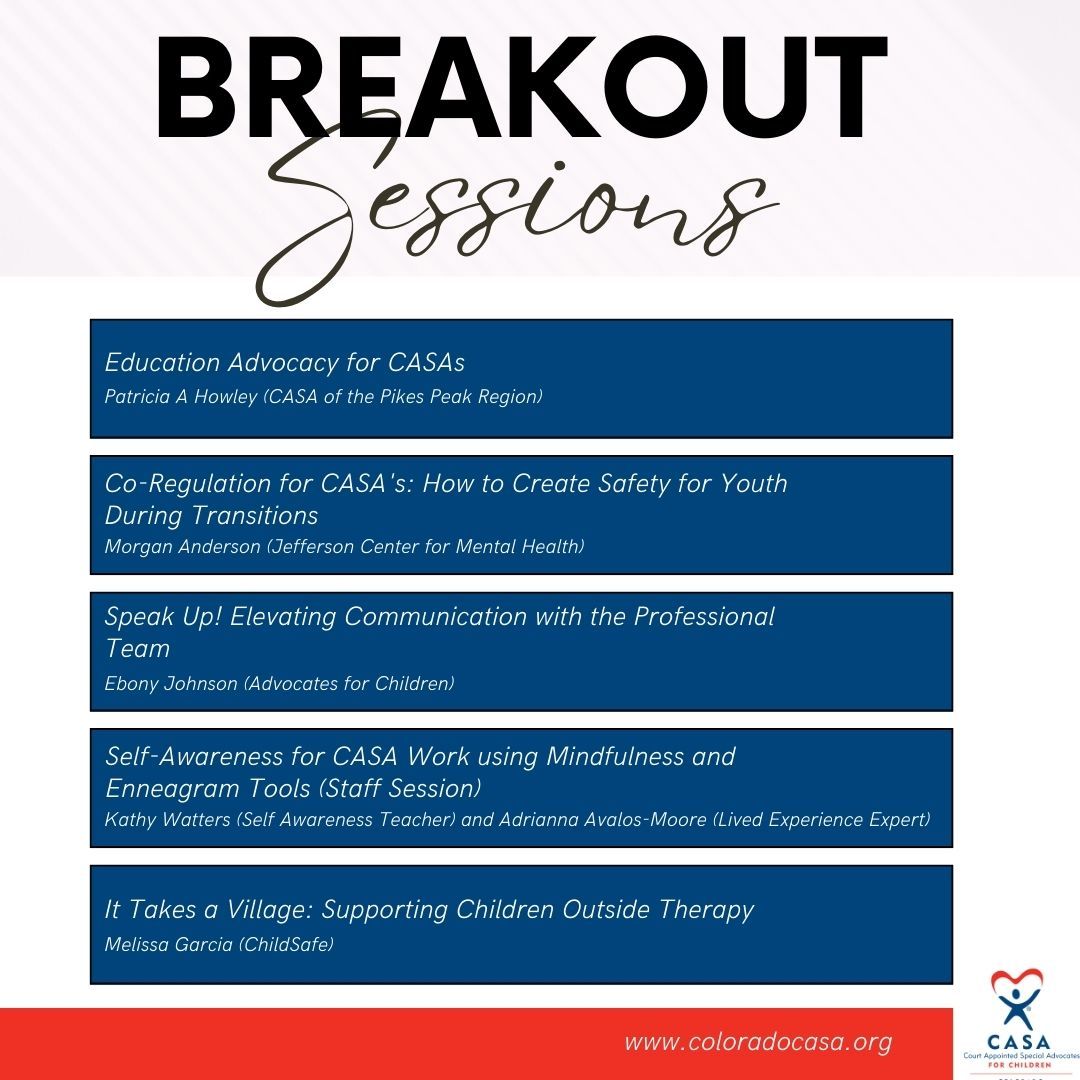 We are excited to announce that the closing session of the 2023 COCASA Conference will be A View from the Bench! There was such a great turnout at the judge panel session last year, the planning committee decided to bring it back. This year we will hear from Honorable Gail Meinster, 1st JD; Judge Don Jesse Toussaint, 18th JD; and Magistrate Linda Connors, 8th JD.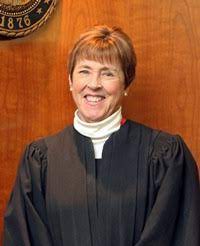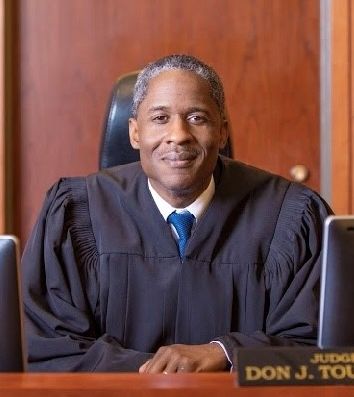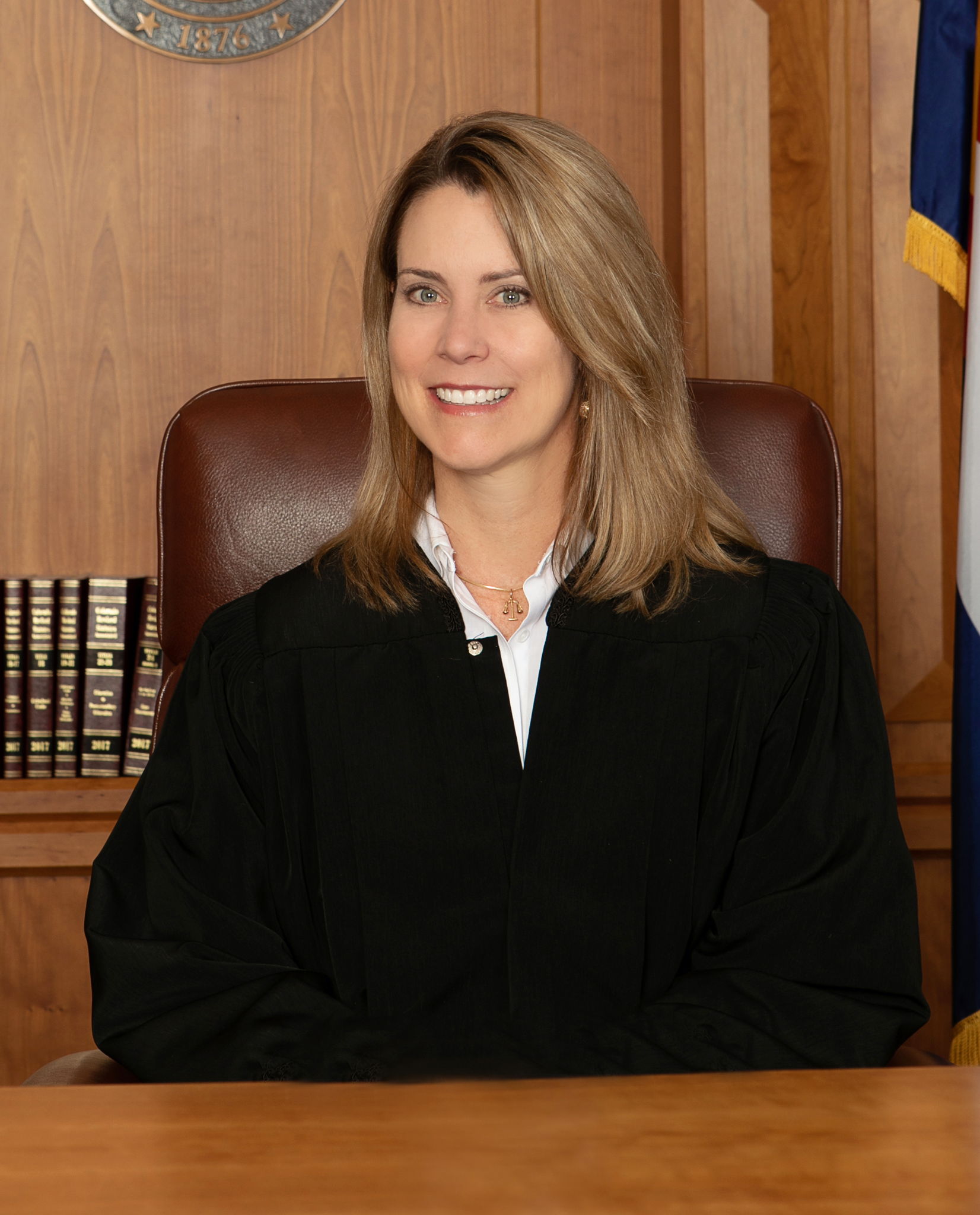 We are so excited to announce our Keynote Speaker for the 2023 Colorado CASA Conference will be Antwone Fischer!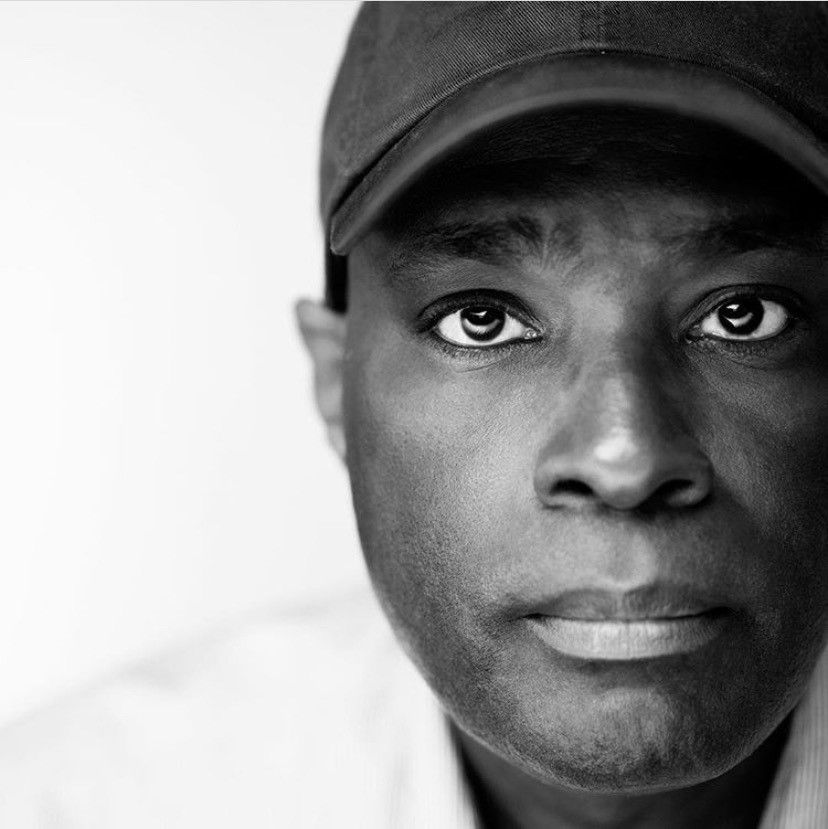 Born in an Ohio prison to a teenage mother, Antwone became a ward of the state and was placed in foster care. He lived two years in a caring foster home but was removed and suffered twelve years of abuse at the hands of his new foster family. Unable to land another home for him, at age 14, he was relocated to a penal institution for teenaged boys in western Pennsylvania where he remained until he graduated high school at 17. Emancipated from foster care, he found himself in the world alone and homeless, living on the streets of Cleveland, Ohio.
Antwone set on a path of healing when he entered the United States Navy, where he served his country for eleven years and was awarded or earned many medals.
After his honorable discharge from the u.s. military, Antwone worked in Hollywood as a screenwriter for more than twenty-six years with an impressive fifteen film writing projects, script doctoring or script consultant assignments with the major studios. Among those film projects was the classic feature film, ANTWONE FISHER, directed by and starring Oscar-winning actor Denzel Washington.
In 2005 Antwone was listed among Fade In Magazine's "100 People in Hollywood you need to know." On April 23, 2013. Antwone testified before the Senate Finance Committee. The hearing titled: The Antwone Fisher Story as a Case Study for Child Welfare. Antwone's first book, Finding Fish: a memoir, chronicles his inspiring story became a New York Times and National Bestseller.
You won't want to miss hearing from Antwone at the October 14th conference! REGISTER NOW